Search & book an accommodation in Sicily
You can now
book directly
on our website. Check the availability and rental prices of our
apartments
,
villas
and
holiday homes
and book your holiday accommodation in Sicily!
On our search & book page you will find an overview of all our accommodations in Sicily: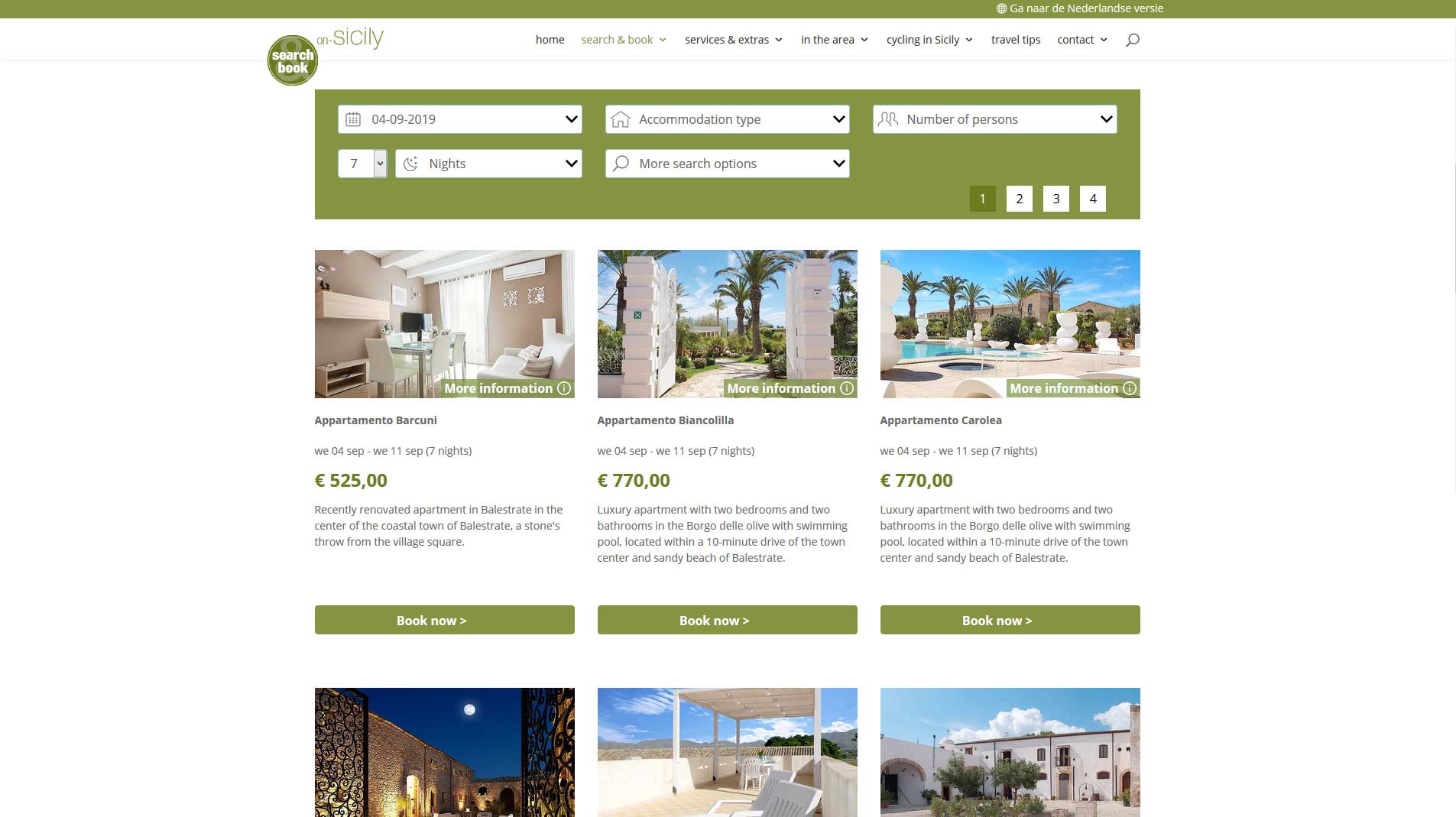 Specify the desired arrival date and the number of nights and choose a type of accommodation when you already know whether you'd like to book an
apartment
, a
villa
or a
holiday home
.
At "🔎 more search options" you can also check the amenities that might be important to you, such as a swimming pool, a garden or a private parking space.
If certain accommodations are not available in the chosen period, an alternative period will be shown: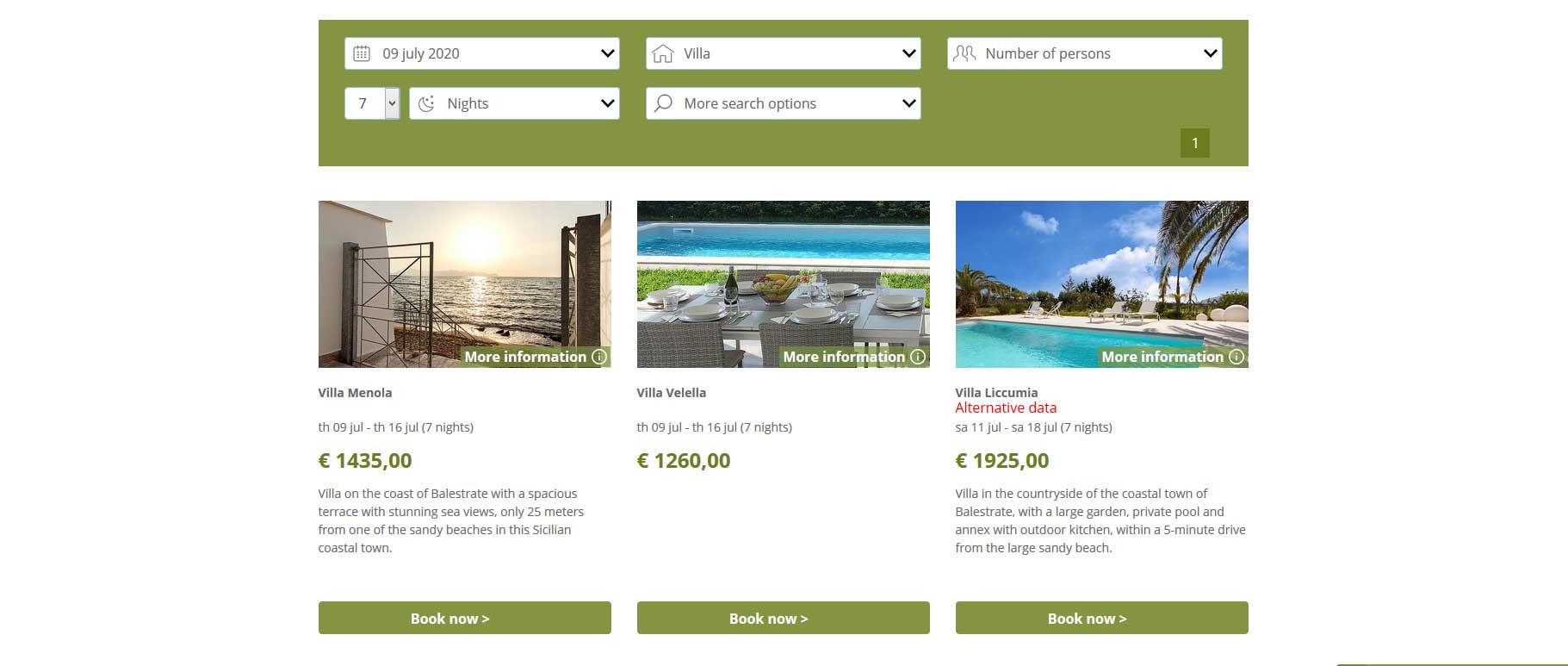 You can book directly (no credit card required) by clicking on the
Book now>
button.
Click on More information ⓘ if you'd first like to visit the information page of a certain accommodation. On every information page you can view the photos and location of the accommodation and read a detailed description and the guest book contributions. You can book directly on that page in the availability & rental rates tab. The page will also show various alternative periods and the availability calendar: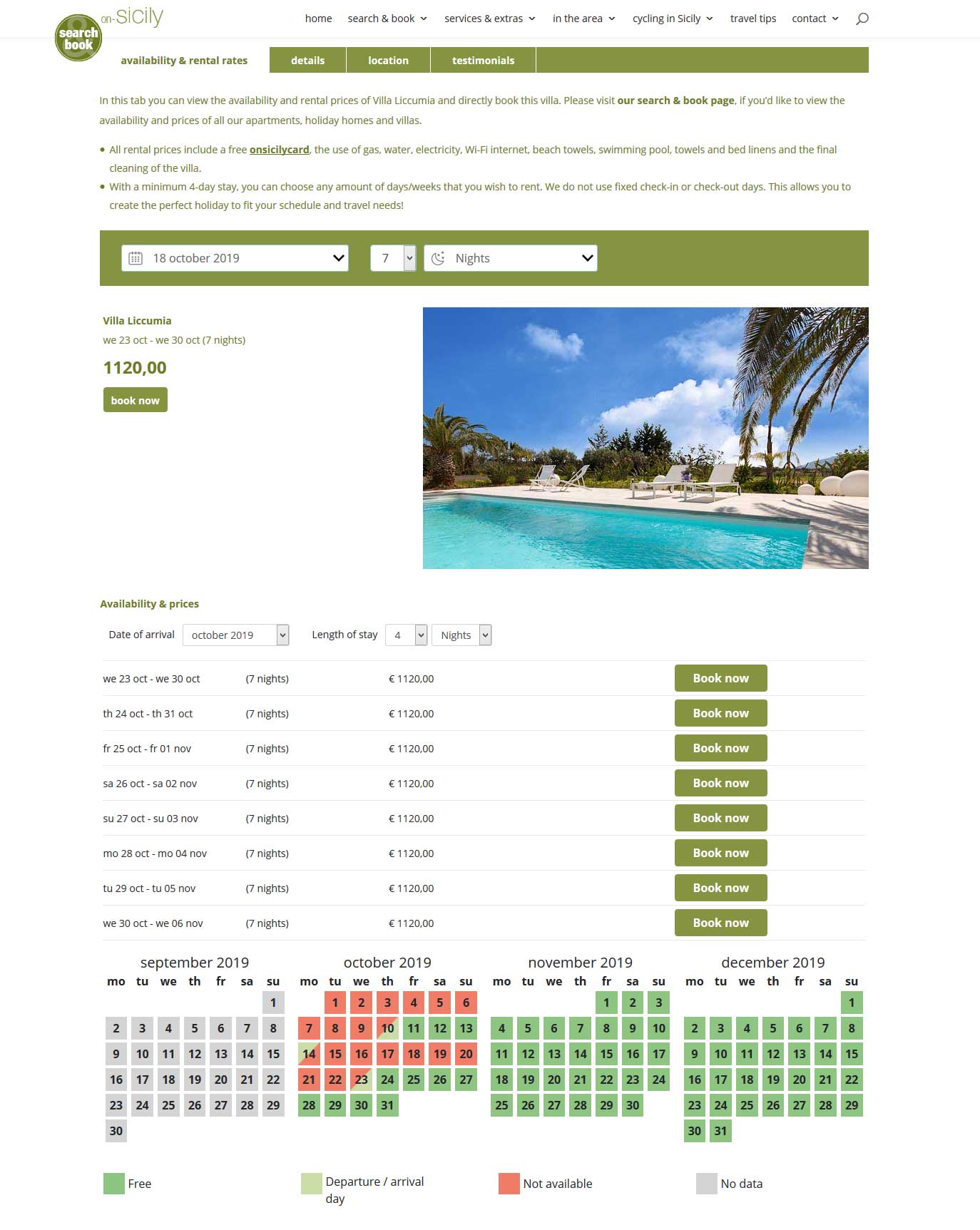 Even though you can
directly book an accommodation
, you can still ask us for advice! Don't hesitate to contact us if you'd like to know which accommodation best suits your needs. You can call us (00031 6 14 47 47 55, from 10:00 am to 10:00 pm CET) or email us (
[email protected]
), or you can chat with us via the handy chat function on our website.
Arrivederci in Sicilia!